Zoya Akhtar's next film looks as promising as her last one, the epic holiday fest - Zindagi Naa Milegi Dobaara. Hold on, because there's a lot more to Dil Dadhakne Do than just a cruise trip! It's the story of a
dysfunctional family, quite like yours and ours.

Behold, the Mehra Family from Dil Dhadakne Do!
The trailer has already built up a positive buzz around it and here's why we're going ga ga about it!
Kabir's (Ranveer) parents are forcing him to get married (because that's what parents do) in exchange for an Aircraft (something we wish our parents would do)!
No surprises for guessing that he's NOT INTERESTED... in getting married, but he wants the plane!
The shaadi drama doesn't end there. Priyanka's marriage is on the brink of divorce and guess what? The parents don't want that to happen either!
Yes, this is what they want!

After Shahid and Kareena's Udta Punjab reunion, exes Ranveer and Anushka have put the past behind them as well! Bollywood is growing up!

Back to DDD, Ranveer's character has band baja baraat setting with another girl! (Yes, we mean Anushka)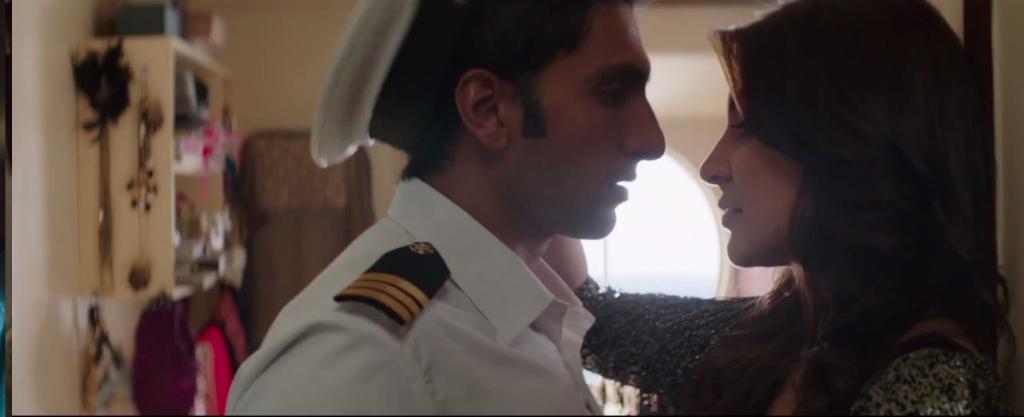 Where as the other Mehra sibling, Ayesha (Priyanka) still has feelings for a her ex Sunny (Farhan), who left her and went to America! #LoveLifeMeinTwist
Here's the catch - Kabir and Ayesha's parents, Mr and Mrs Mehra (Anil and Shefali) themselves need some couples therapy!

There's dancing, there's drama and of course a killer cruise we'll all want to copy!
Get ready to experience the same #VacationEnvy you felt after ZNMD.

(Did we mention how HOT everyone is looking in the trailer?)
Anyway, with all the chaos around relationships in the film, Kabir says exactly what needs to be said!

The most apt dialogue of the trailer, followed by a long awkward silence...
Moral of the story? Dil ko dhadakne do!
PS: Where did Pluto Mehra go? His presence in the trailer would have been another +1